Your personal LinkProducts profile can be easily adapted to your style.  Include your contact details, social media, or custom links to display on your profile, and customize the look of your profile however you want.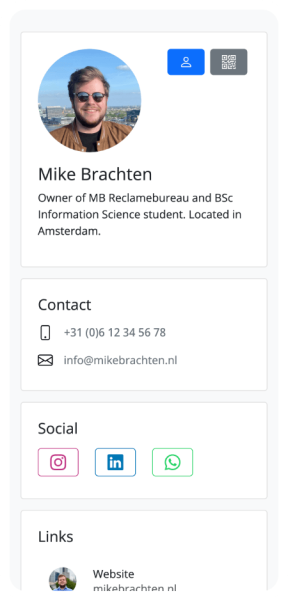 Your personalized profile, optimized for easy networking.​
Your LinkProfile is optimized to make networking smooth as it can be. Include the LinkProfile elements you want to share your details at light speed.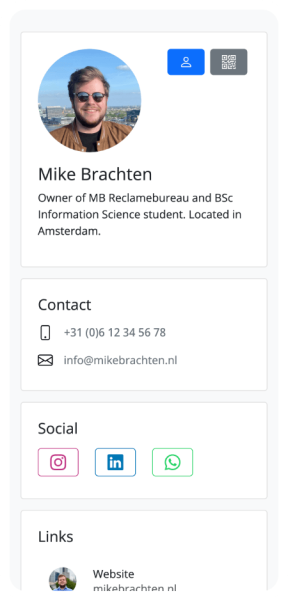 Your LinkProfile is all about you. Change your name, bio, profile picture, and colors to reflect your style. You decide what contact details to share on your LinkProfile. Share your contact details, social media, and custom links.
Saving your details has never been easier
With the push of a button, your contact details can easily and quickly be saved to contacts. Never type or copy any phone number or name ever again!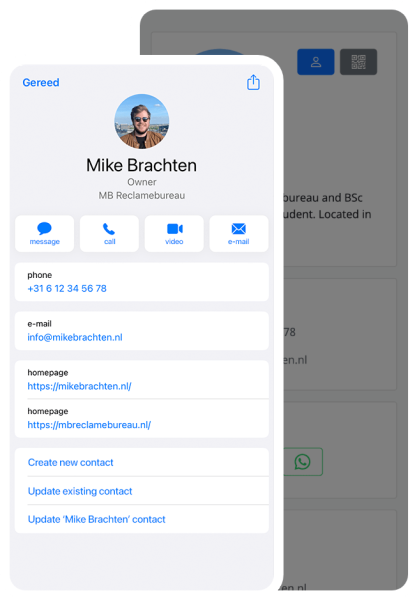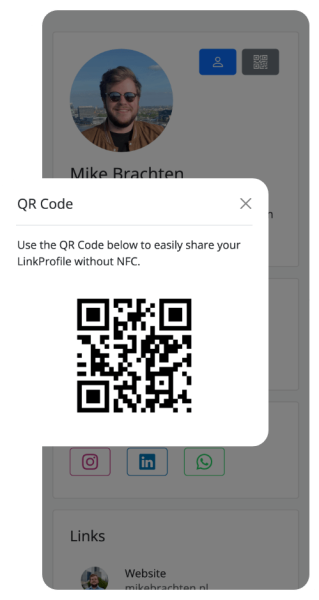 No LinkProduct? No problem.
In case you forget your LinkProduct or need to share your details with someone who doesn't have an NFC-enabled phone, quickly share your profile the "old" way using a QR code.
Get your LinkProduct today!
Get your own LinkProduct and create your
LinkProfile to start networking at light speed