How to get started
Setting up your LinkProduct is easy. Simply link it to your account, and you're ready to start using your LinkProduct to network, share links, or take your campaign to the next level!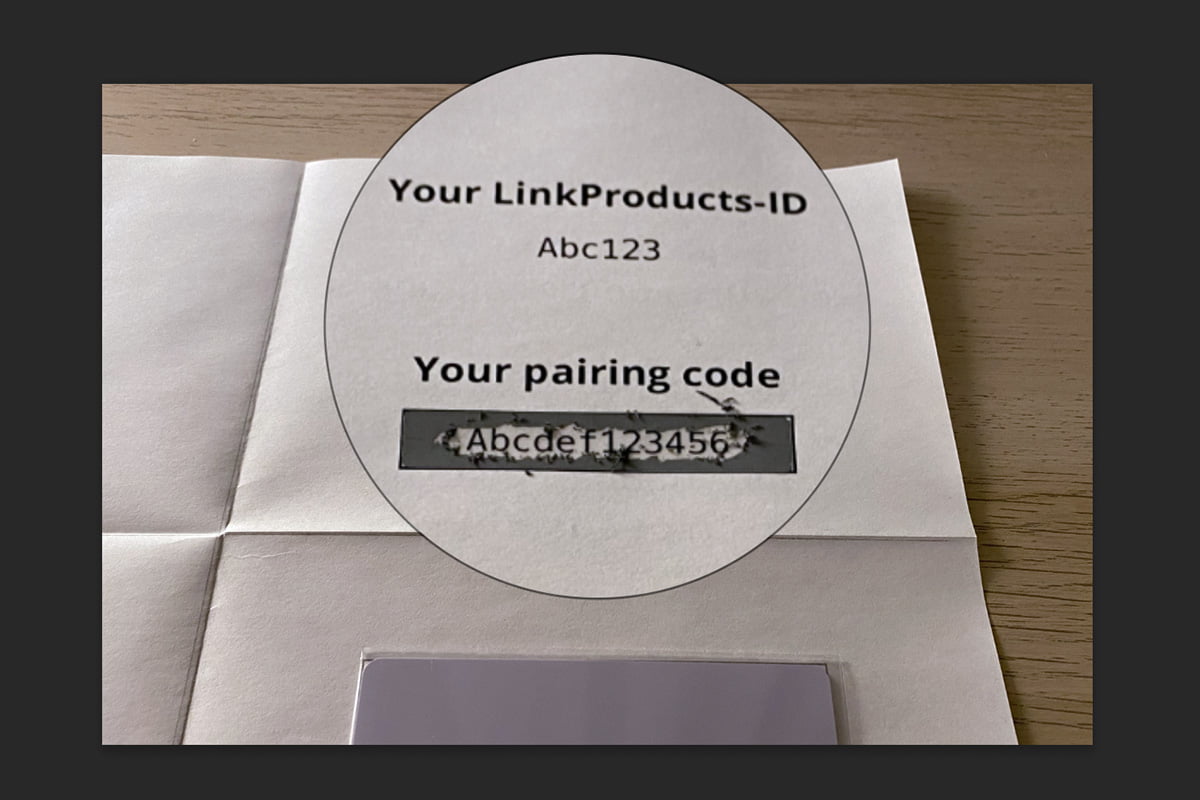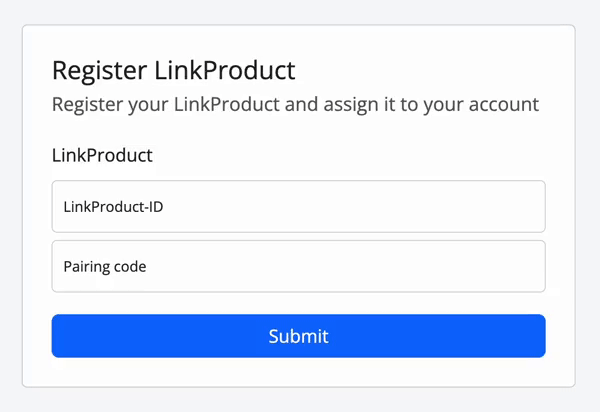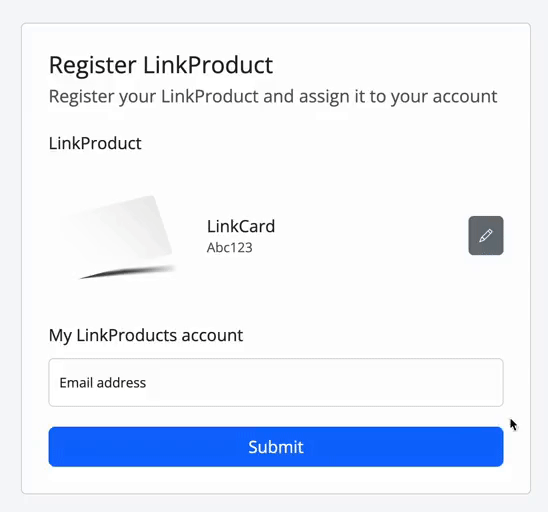 Frequently Asked Questions
Where can I reset my password in case I forget it?
On the My LinkProducts login screen, press "reset password", enter the e-mail address associated with your LinkProducts account, and follow the instructions you get in your e-mail.
Do I need to create a separate account for all my LinkProducts?
No. If you already have an account with us, your new LinkProduct can be easily added to your account. This way, you manage all your LinkProducts easily from one account.
Help! I entered the wrong e-mail address or I made a typo.
If this happens, your LinkProduct will be assigned to the wrong e-mail address. Contact our team at info@linkproducts.nl with your LinkProducts-ID, pairing code, and correct e-mail address. This can only be done if your LinkProduct hasn't been set up with any services yet.